Flexible Home Care Aide Jobs
If you possess the compassion and ability to assist aging adults with everyday tasks to manage a household, a rewarding career as a Home Care Aide will offer you a competitive wage while doing meaningful work. Home Care Aides with Landis Communities serve seniors in the community through Landis At Home.
• No experience needed. We will train you!
• RN supervision and someone on call 24/7 for support.
• Access to our gym/pool at no cost.
• Access to our employee health center.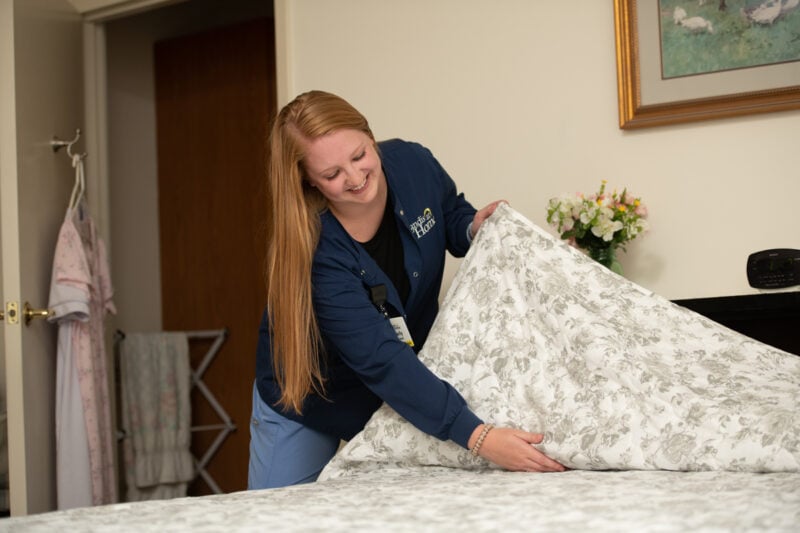 About This Role
Part-time Benefit Level – minimum 48 hours bi-weekly. All times of day needed, especially evenings, nights, and weekends
Part-Time Variable: minimum 20 hours bi-weekly , as scheduled. All times of day needed, especially evenings, nights, and weekends
Starts at $15.00 per hour
Whether you are seeking full-time or part-time employment; work during the day, evening, or on weekends—our schedules offer choices that fit into your life. Benefit from our flexible, person-centered schedules doing work at Landis Homes as well as in your local community. You can feel good about the difference you are making in the lives of our clients! Although many may be the perfect fit for this position, some examples of great Home Care Aides are a retired nurse, social worker, pastor, nursing or allied health student, a parent who has kids in school, or anyone who likes flexibility and choosing their own schedule!
I enjoy connecting with my clients, one-on-one.
"If I have brought a client joy or enriched their life in some way, I go home happy."
Cheryl, Home Care Aide, Landis At Home
Bring Your Compassion To a Career Serving Seniors
Earning a competitive wage with a flexible schedule, and feel good about helping others!

View Current Openings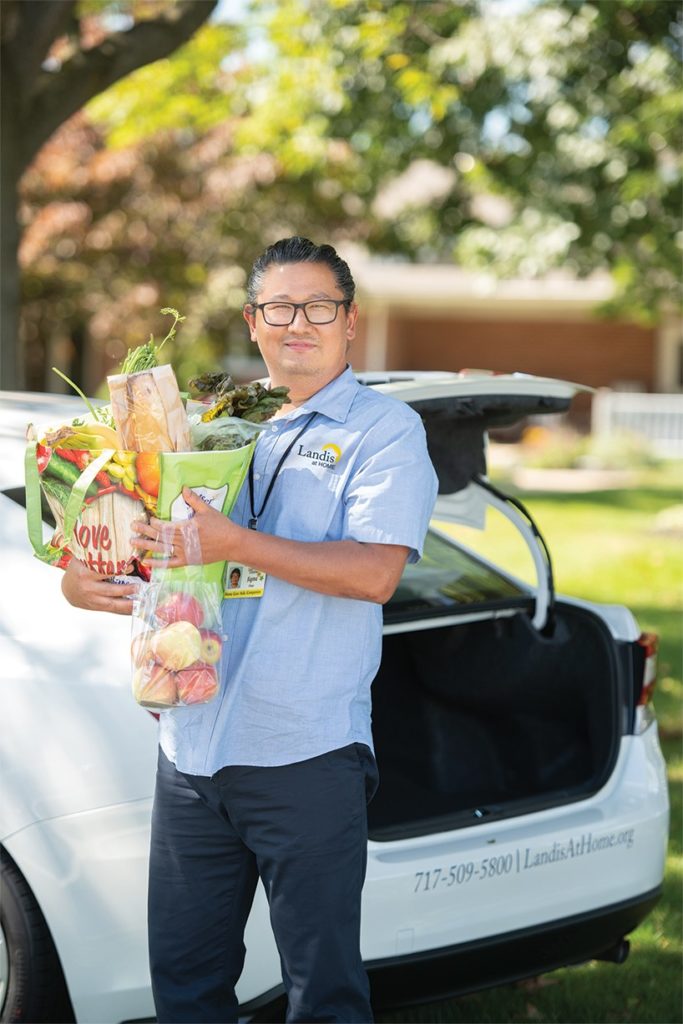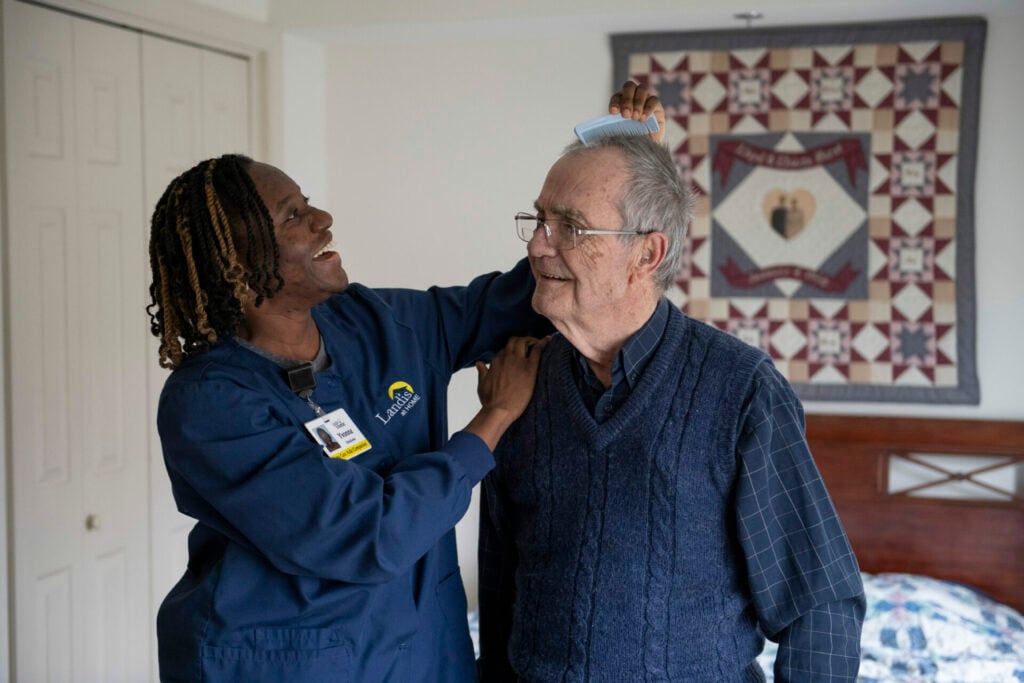 Why Landis Communities?
Hear from our staff why they've chosen to build a career with Landis affiliates.
Flexible, Family-Centered Schedules
Engage your heart and your home care skills with a job serving as a Home Care Aide with Landis Communities. Working with the supportive team at Landis At Home is an opportunity to care for others in a tangible way while building your work experience.

View Current Openings